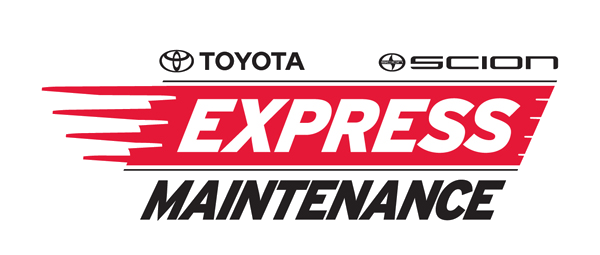 We know your time is valuable. So when your Toyota or Scion needs factory-scheduled maintenance or repairs, don't let it slow you down. Toyota Express Maintenance offers everything you need to keep you moving All from the one place you trust with the right price, right quality and completed right now.
DCH Service Secret to Getting your Vehicle In and Out of Service F-A-S-T!
Standing in line to pay for your purchases at the mall or grocery store is not ideal, nobody likes to wait. Waiting for your car to be serviced, however pleasant the surroundings, is actually not necessary; and you don't have to do it anymore. 
Saturday is the busiest shopping day of the week for retail businesses, including auto dealers and service departments. At Simi Valley Toyota it is Friday, Saturday, and Monday when we service and/or repair 100's of vehicles and, because of the volume, you might be in for a longer wait. If you have ever brought your car in on a weekend, you know what I'm talking about - the service department is very busy! 
The secret, for a few people in-the-know, is that between 2:00pm - 4:00pm Tuesday, Wednesday or Thursday, you can get in and out of the service department without a long wait. We have an Express Maintenance, so you can be on your way in HALF the time you'd wait on a weekend. Save your Saturdays for fun and leisure (and grocery shopping), instead of waiting for your car to be serviced. 
We understand that many people work during the week, but our service department is open from 7:00am until 7:00pm, so why not drop your car off in the morning and pick it up after work? We have a convenient, free shuttle service to take you to work or home, within our servicing area radius. If you prefer to wait for your vehicle, there's a light and airy comfortable waiting area, with free water, tea, or coffee and cookies, where you can watch TV, use the convenient WiFi at our coffee bar, or relax in a comfortable armchair and read, take care of business, charge up your phone, or even take a little nap! 
Give mid-week a try, we think you'll like it! 
Become one of the people in-the-know. Bring your vehicle in Tuesday, Wednesday, or Thursday, 2:00pm- 4:00pm and save your precious weekend time for fun! 
What is included in the Toyota Express Maintenance?
The Toyota Express Maintenance service includes:
Oil & Filter Change

Brake Inspection

Tire Rotation

Fluids Inspected & Replenished

Multi-Point Vehicle Inspection
At DCH Toyota of Simi Valley, we recommend you start with scheduling a service appointment, then our factory technicians can get started working on your vehicle. Our professionally trained auto technicians have the know-how and experience to get your vehicle running at it's peak performance. With fast service and competitive pricing, DCH Toyota of Simi Valley is your one-stop shop for all your automotive needs.
Right Price. Right Quality. Right Now.